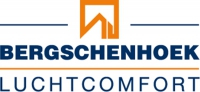 About Bergschenhoek
For the brand Bergschenhoek, TOPS MVHR-filters offers all types of MVHR filters. In our assortment, we have filters that are suited for these types of Bergschenhoek units:
- Bergschenhoek R-Vent WHR 90 / 91
- Bergschenhoek R-Vent WHR 930 / 950 / 960
Do you need help choosing the right MVHR filter? Then you should try the useful TOPS Help Tool. All filters are delivered straight from our stock and will be shipped the next working day.
If you have any further questions, please don't hesitate to contact us.