Payment methods
iDeal (online banking)
iDeal is the most commonly used payment method in the Netherlands. You can use iDeal to safely, securely and easily pay for your orders. The iDeal system is linked directly to your own online banking platform. To be able to use iDeal, you don't have to register, download software or even create an account.
Bancontact/Mister Cash
The Belgian market leader when it comes to online payments is Bancontact/Mister Cash. You can use this card to pay online using a PIN code. Very convenient and used often by the Belgian customers of TOPS.
Credit card
Paying online with a credit card is safe and easy. TOPS currently accepts the credit cards of Visa, Mastercard and Maestro. First you select your credit card and then you are transferred to the website of Ingenico (Ogone), where you enter your credit card number and the expiry date. If the data you entered checks out, the amount is debited from your card and your order is shipped out.
PayPal (online payment platform)
PayPal is a safe online payment service which you can use to pay for your orders. In order to use PayPal, you first have to create an account on their website. Your account is linked to your credit card or to your bank account. All you need to make a payment is the e-mail address of the recipient.
ING HomePay
ING offers its clients a convenient online payment platform named ING HomePay. You can easily and securely pay for your order using your own ING payment environment. Using ING HomePay is easy and fast, you can pay for your order in just a few seconds.
Belfius Direct Net
With the online tool of Belfius, the clients of Belfius Bank can make online payments using their own, trusted payment environment. This safe payment method is easy and quick, your payment is processed within a few seconds.
CBC/KBC Online
Belgian customers of TOPS can use KBC / CBC online banking. KBC / CBC online banking saves you time, it's user friendly and safe. Payments are processed in real time. You can log in using your KBC or CBC bank card.
Bank transfer
Besides using any of the mentioned new payments methods, you can also pay by bank transfer. If you choose this payment method, TOPS will give you the bank information necessary to execute the transfer. Your order will be shipped as soon as TOPS has received your payment.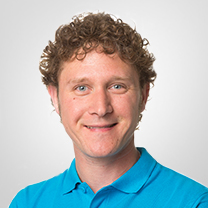 Do you need help
with your order?
Please call +31 (0) 85 041 08 00.
Contact us